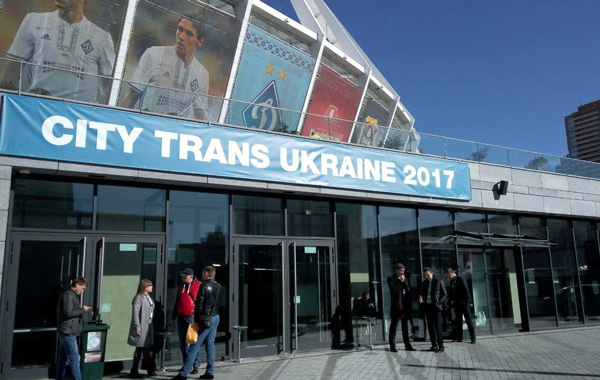 The Specialized Conference and Exhibition of equipment, technologies and solutions for public transport and infrastructure, has been held from 30 to 31 March in Kiev. Representatives of 27 city administrations and relevant line Ministries of Ukraine were invited to participate in the exhibition; public and private transport operator (buses, electric transport), taxis; rolling stock producers; materials suppliers, spare parts and equipment suppliers; providers of IT services and solutions.
The exhibition visitors during two days could see not only the exhibitors, but also listen to the speeches of the conference speakers, as well as participate in the discussion of the issues at the round table.
The key topics of the first day were urban transport and transport infrastructure. Innovations related to the January 1, 2016 agreement on the Association of Ukraine and the EU were considered. The topics of the reports were the peculiarities of adaptation of Ukrainian legislation to the EU standards; Ukrainian national transport strategy; the modernization of the transport fleet, the optimization of transportation and investment, as well as the prospects of creating municipal taxi services in large cities. Also, the first Vice-President of the Polish-Ukrainian Transport Chamber shared the experience of increasing efficiency and using power-saving technologies for ground public transport.
On the second day, urban transport and information technology were discussed. The topics of the reports and discussions were: examples of the use of e-ticket systems in European countries, the issues of improving the quality of service through the introduction of operator management systems and non-cash payment for travel, as well as other innovative IT solutions for transport infrastructure.
Ukrainian and foreign companies such as TeleCard, Dysten, Bombardier, Elko, Calypso, IBA Group, Thermo King, PTS, Electron, Belkommunmash, AVTEK, ASTEK consortium, Hexagon Ukraine, СІТІ TRANSPORT GROUP presented their solutions and systems.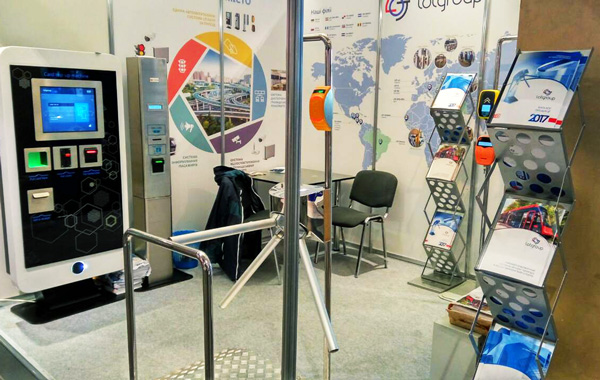 Our company at the LOT Group exhibition stand has introduced solutions for the AFCS for public transport. One of our representatives took part in the conference as a speaker. In his report, he shared about the features of verification of payment for travel in e-ticket systems for ground public transport.
Therefore, sharing experiences and best practices, we are taking another step towards Smart City.