Automated Fare Collection System provides automatic fare collection on the lines, access control to stations, control and analysis of passenger flow as well as controls the tariff policies.
Bar-coded tickets, smart tokens, contactless payment cards of MIFARE® standard and bank cards are used as payment media in the system. Bar-coded tickets and smart tokens are used as means of one-time fare payment. Contactless payment cards of MIFARE® standard and bank cards are used as means of repeated fare payment.
MIFARE® cards can also be used as season tickets of different purposes.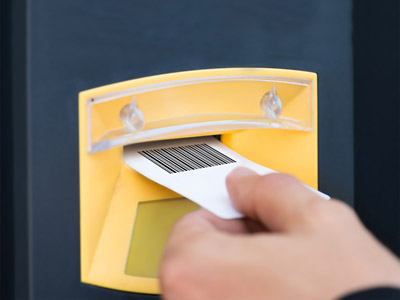 Each subsystem consists of soft and hardware and provides performing the functions of sub-system. Each subsystem consists of automatized working places, which allow controlling system operation and receiving required data. Center of the system is a processing center (central server node). Set of server equipment with correspondent software, which provides system's operation, is installed in the processing center.
Advantages of the AFC system implementation:
increase in fare collection revenue;
analysis of the passengers flow records to manage the traffic route efficiency;
possibility of flexible policy implementation (according to the distance, zone, etc.);
implementation of different loyalty systems;
preventing the fraud both from passengers as well as from transport company's staff;
reducing the costs for collecting the fare;
developing of the extended report system for on-line monitoring of the financial flows;
increasing of public transport appeal for passengers;
improving of environment due to the reducing of private transport usage.
AFC system is intended to perform the following functions:
to release contactless cards of different functional capabilities and purposes;
to release of payment smart-tokens for one-time fare payment;
to validate payment media according to the established rules;
to collect statistic information about vending and payment media usage;
to accept and transmit controlling signals to the station equipment;
to control working efficiency of station and server equipment.