Less accidents – more wins in football statistics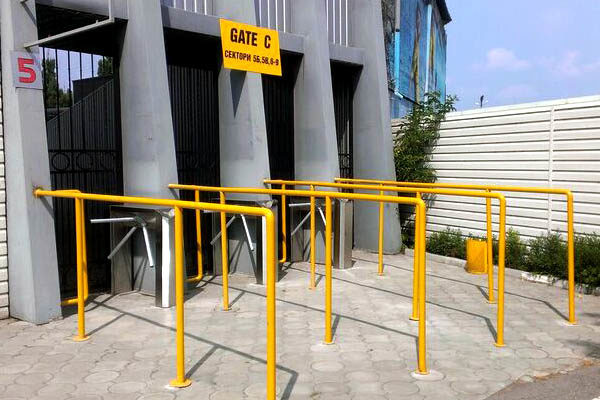 Besides number of losses of favourite team, there are more sad numbers in football statistics. Accidents at the world stadiums claimed nearly 6 thousand lives and 7 thousand of people were injured for the last 100 years. The main reason for these accidents is  crowding.
That's why modern requirements to arena arrangement demand access control system for visitors to be thoroughly planed. Taking into account this fact, LOT Group mounts its products at the Ukrainian stadiums.
Along with the partners of the "Esport" company, the main arena of FC "Aleksandria"      ( "Nika" stadium, Kirovograd region) was equipped with 13 Castle turnstiles. Five more such turnstiles were mounted at the stadium in Kyiv.
Aleksandria and Kyiv clubs, entered Premier League this year, may easily complete their win list with the stadium equipment according to the European requirements. It will provide the safety of the players as well as fans.
Meanwhile, LOT Group, continue to upgrade old stadiums and equip new ones It is planned to mountain Castle turnstiles at two field-and-track stadiums in Dnepr.