LOT Group on International security exhibition in Sofia
Now LOT Group is taking part in the international specialized exhibition for security systems and equipment SECURITY EXPO 2016, which today opens its doors to the first visitors and will last until March 19, 2016.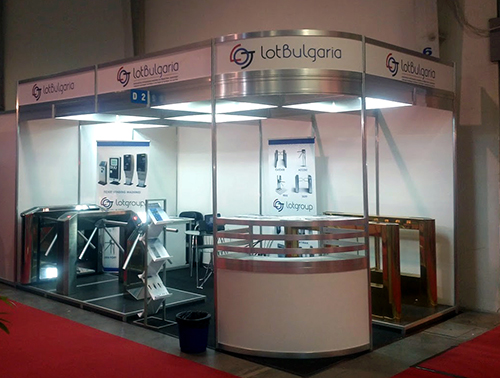 The exhibition is traditionally held in the capital and largest city of Bulgaria — Sofia. For more than 22 years, the event is a meeting place for experts in the field of safety and security from all around the world. In the next 3 days, visitors can see the latest products and technologies in the field of security and intelligent solutions for homes, businesses, public buildings and infrastructure. As well, the modern trends and innovations in the security sector will be presented at the event.
At our LOT Group's booth we present our classic models of turnstiles — ergonomic and reliable Calisto, simple and efficient Castle, and strict and high-impact Expert. To complete the product line we present our highlight — luxury flap turnstile Porta Gold. You are welcome to check the advantages of our hardware and our manager will assist you to choose the best solution for your demands.
Looking for meeting you at our stand on SECURITY EXPO 2016!