Development of the transport infrastructure plays a vital role in the development of the region's economy. The operation of safe, efficient and cost-effective railway system reflects the demands and creates new opportunities for both railway operators and passengers. Our experience in developing, engineering and installing advanced rail control and signalling systems has helped us gain recognition in this field.
Implementation of the advanced highly-technological up-to-date systems is a key to increased safety, availability, line capacity and operational line speeds to meet the requirements of every railway operator. They are paramount to the effective, efficient and profitable operation of the rail systems of the future. Improvements through enhanced safety, increased reliability and experienced comprehensive support systems and processes are the additional demands from railway and transport operators.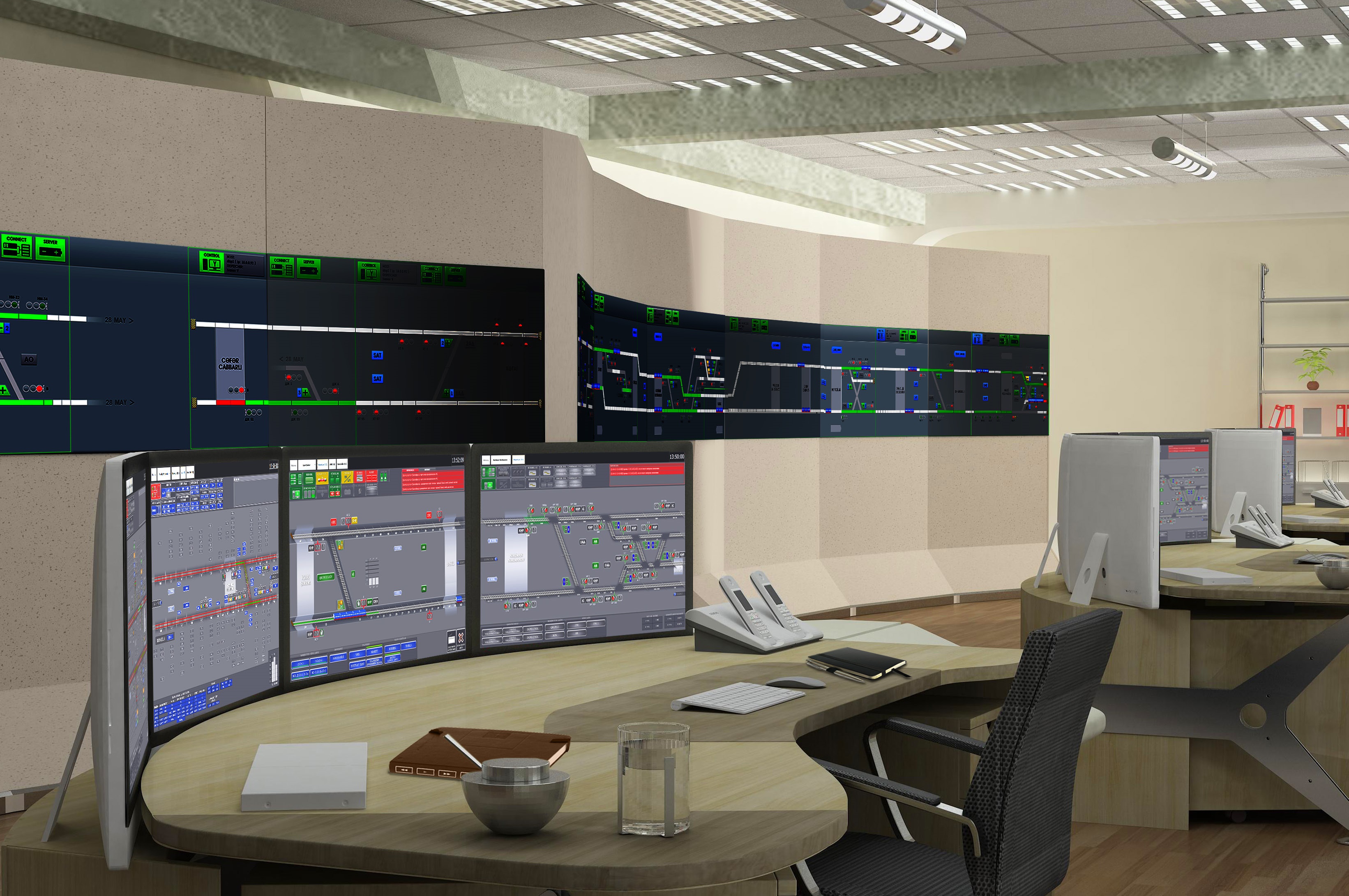 Traffic management system (TMS) is the latest intelligent transport solution technology for the rail transport. TMS integrates multiple technologies to improve the flow of traffic and safety.
TMS provides an innovative solution by utilizing state-of-art system technologies and proven field equipment. TMS is a system with high operational efficiency and adaptability to evolving technologies. System's major strengths are excellent safety and open architecture for simple integration with other systems. TMS is easy to use and easy to extend.
Our system offers proven advantages in terms of safety and the environment as well as traffic fluidity and time saving.
TMS consists of the Central train control center and a combination of various complementary technologies to meet modern train operational requirements.
Real-time traffic data from a traffic detection system flows into the Central train control center where it is integrated and processed and may result in with the goal of improving traffic flow and minimizing losses.
As a key element of TMS Communication- Based Train Control (CBTC) system is a modern technological system for subways and commuter rail networks management that provides more precise movement control and increases both number of trains moving on the line and their frequency and speed, providing complete safety – for both system types with a driver or driverless.  Implementation of CBTC system improves performance, reliability and safety as well as reduces operating costs.
Modern on-board equipment is used to support the driver and continuously supervises the speed of the train. Cab onboard system warns the driver if the maximum permitted speed is exceeded and activates the brakes in the event of danger. It contains train control units, cab radios, speed sensors, track marker sensors, CCTV cameras and other equipment that is based on well proven and tested, durable modern components designed for minimum maintenance. The system components are also designed for efficient servicing in the field. Modules can be replaced quickly, without affecting traffic on the line.
Our interlocking system ensures safe operation in rail transport. The basic role of interlocking is to authorize trains to continue crossing the points or not depending on the global condition of traffic on the network.
It therefore ensures a safe journey and avoids all risk of conflict between train paths. System reaction times are reduced to a minimum to ensure maximum network availability and safety.
Interlocking system is used in order to facilitate network supervision by combining information on the status of objects on the track (point machine, signals, etc.) but also on the speed of trains, their location and other information. The modular architecture of the interlocking system adapts to all types of networks, whatever their size, and can be applied to new installations or to renovate existing installations.
Main advantages of the system implementation are:
optimized train speeds to gain best line capacity,
reduced costs;
optimized vehicle energy consumption;
providing best passenger comfort;
guaranteed short term of system delivery and launching;
automated operations and easy maintenance;
easy expansion;
easy integration;
best immunity against interference;
100% safe;
minimum trackside equipment;
modular, component-based architecture that easily adapts to existing systems;
scalable solutions accommodating future growth and network modification.