20 years of successful experience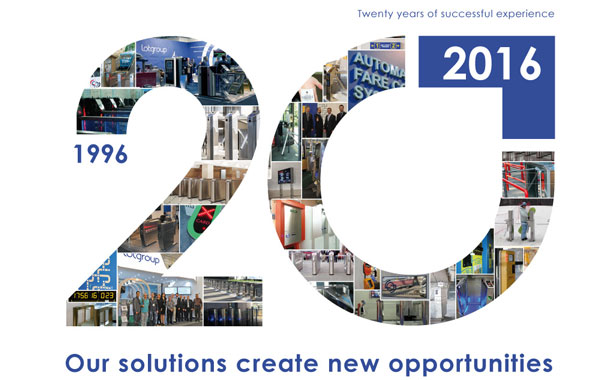 LOT Company was created 20 years ago and consisted of 3 members, who had a great desire to work, creating something new for people. At first, we designed computer corporate networks and implemented automated system projects. Step by step, project by project our company progressed, entering the international market and learning new fields of railway and ground transport industries, access control as well as local payment systems for shopping malls, gyms, cinemas, ski resorts and water parks.
Nowadays, LOT Group consists of 7 companies with more than 180 members and has representatives in 11 countries. Today we produce, assemble and maintain hi-tech equipment for transport solutions; develop reliable software; provide wide range of consulting and expert services; carry out research and development activity to offer innovative solutions.
The main advantage of LOT Group is flexibility of our solutions, which is provided by the existence of production capacity and software development department. By virtue of these factors, all products can be customized or created to meet our client needs according to requirements.
Long-term experience of field-oriented work allows us to offer a wide range of products for different kind of businesses. We create complex system solutions for transport operators, subways, airports, light rail and rail transport, industrial facilities and other institutions. Our team comprises leading experts and analysts, software developers, hardware engineers and competent manufacturers. LOT Group experts learn specific situation thoroughly and develop favorable products for our clients.
Now, we are well-known in 28 countries all over the world. We'll continue following our motto, creating solutions that give new opportunities for our clients and partners' business.