LOT Group + TAS + METROBUS = BRT in Mexico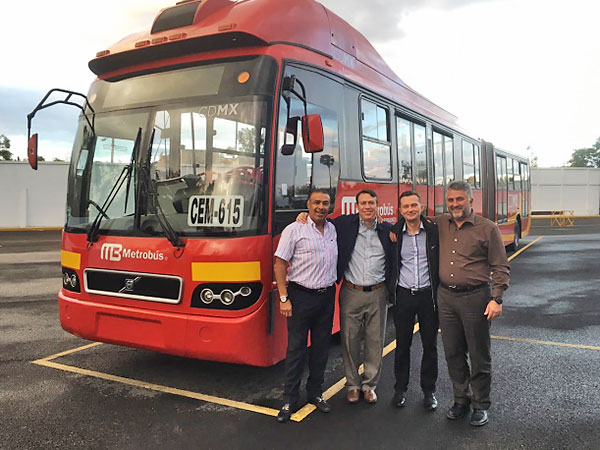 BRT system is one of the most rapid ways of urban travel. These systems have been implemented in such cities as Bogota, Guangzhou, Curitiba, Tehran, Mexico and Istanbul. BRT system provides higher level of speed, reliability and transportation comparing with usual bus routes. Such advantages are achieved by means of using dedicated lanes, special-purpose buses and special organization of enclosed bus stops. Each passenger easily gets a ticket in a ticket vending machine and installed turnstiles prevent the crowding.
Now LOT Group together with TAS Company (our partner-integrator of electronic solutions in the field of safety systems) is taking part in BRT system modernization for Guatemala (Central America).
In October our delegation together with LOT LATAM (LOT Latin America) had a trip to Mexico (Mexico). The negotiations with representatives of TRANSMETRO and METROBUS companies were held during the trip. METROBUS is the leading BRT transport operator in Latin America. METROBUS authorities acted as consultor. They shared their experience in development and operation of BRT systems.
LOT Group representatives visited traffic management center and bus depot as well as had an opportunity to get acquainted with transport state-of art technologies. Also they took part in consulting meetings on building transport system in the city.
We believe that complex solution offered by LOT Group and TAS for BRT system modernization will provide Mexico and its citizens with new opportunities for rapid and comfort urban travel.