Defender
Defender turnstile is one of the most reliable and robust hardware for access control systems. High protection from unauthorized access is provided by means of the turnstile dimensions — the full height of a man, that eliminates any possibility to pass through the turnstile, for example to jump over the passageway. X-type rotor ensures 100% of control of a person access. The turnstile is equipped with enhanced electromechanical gear and is intended for indoor and outdoor installations: stadiums, manufactures, stations and airports.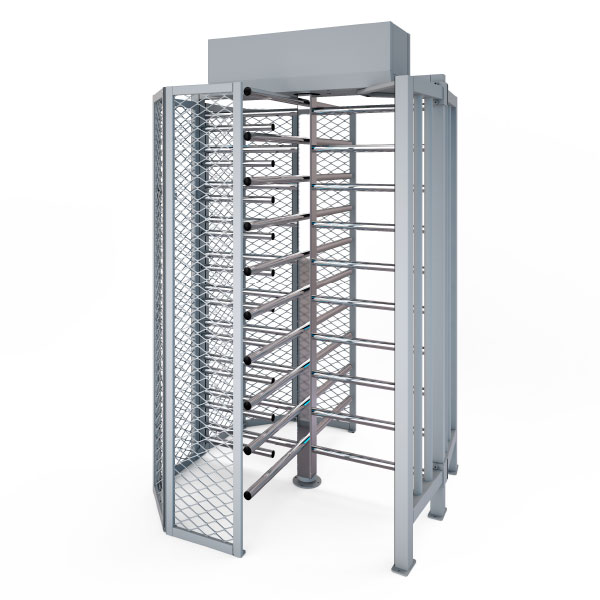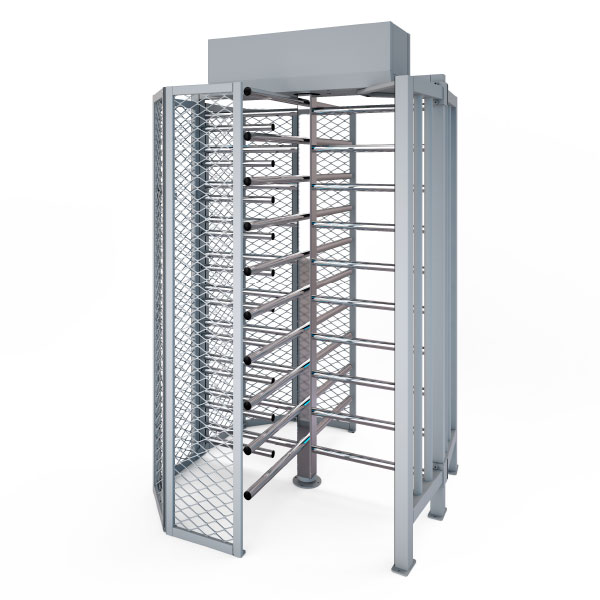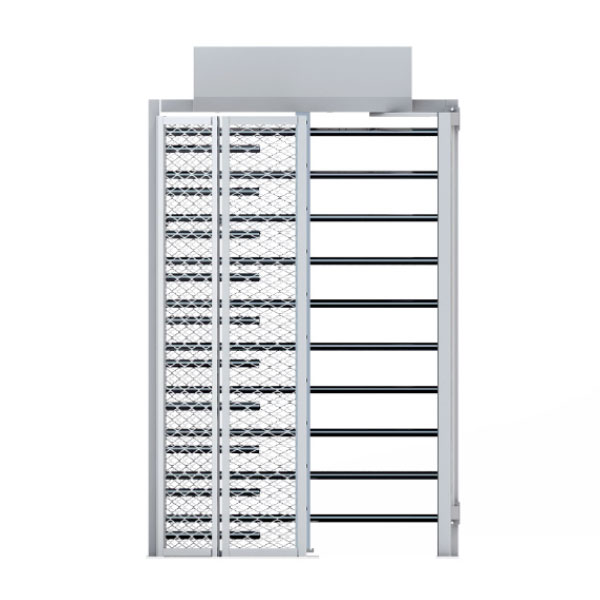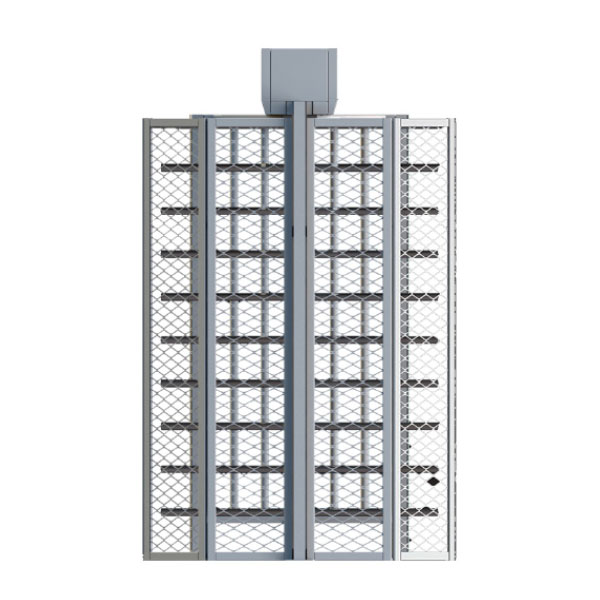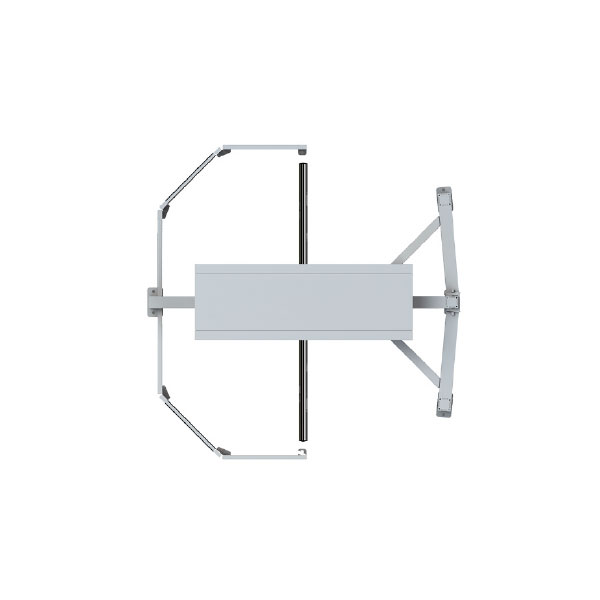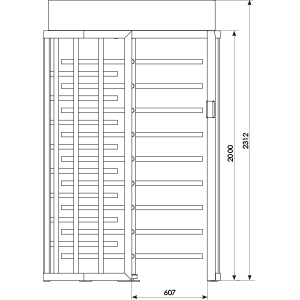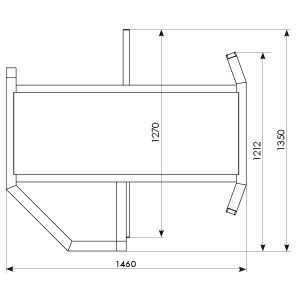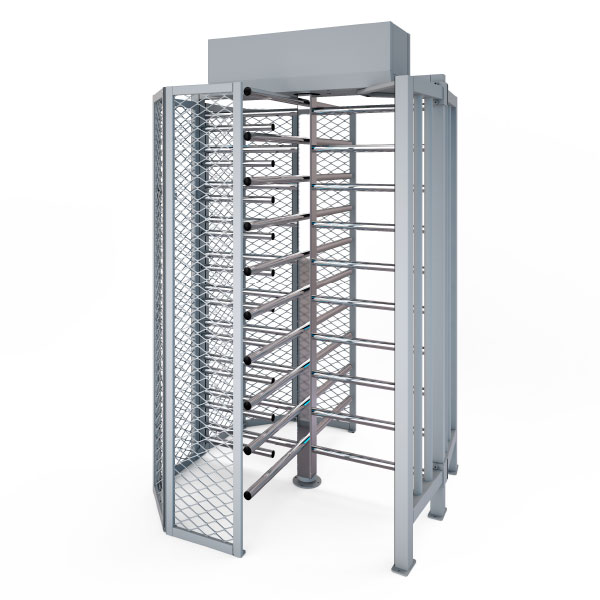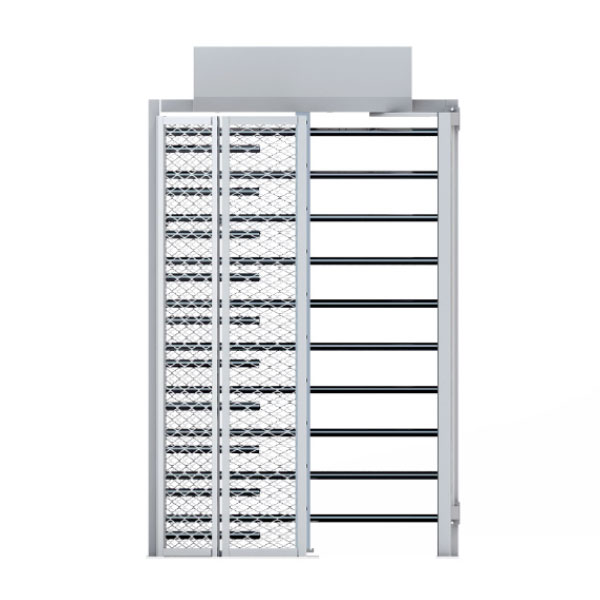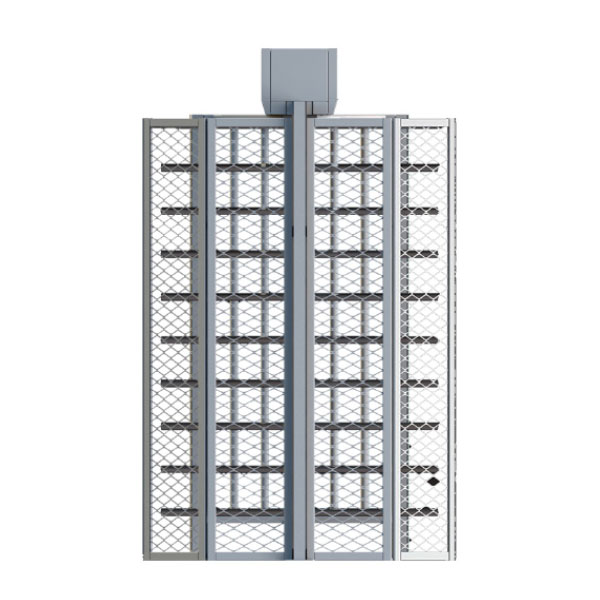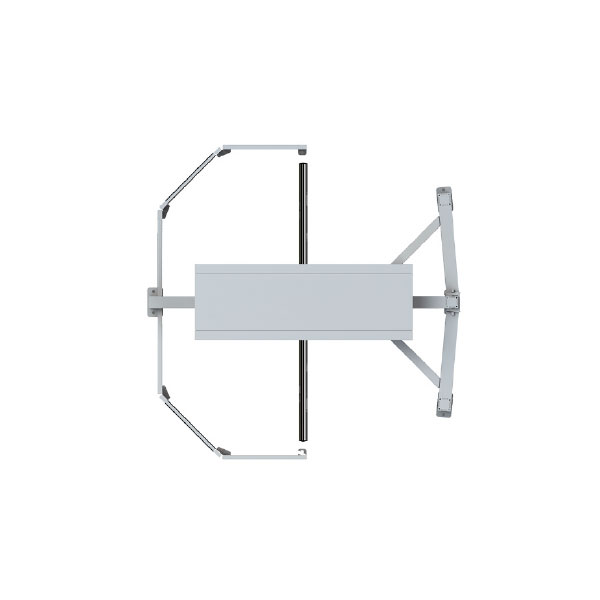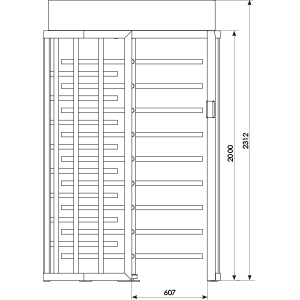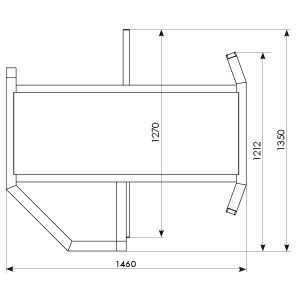 Features:
Turnstile casing is made of steel, has a strengthened durable structure that ensures faultless performance of the hardware in ­severe weather and mechanical conditions.
Can be installed independently or as a part of access control system.
Several control modes of the turnstile are available: free, controlled, blocked.
Turnstile can provide access control for entry, exit and in both directions.
LED indication.
Low level of consumption due to turnstile's simple design.
Design options:
Casing:
polished stainless steel
brushed stainless steel
painted black metal
Rotor:
painted black metal
polished stainless steel
Gear:
electromechanical enhanced
Overall dimensions:
| | |
| --- | --- |
| Case height | 2312 mm |
| Case width | 1430 mm |
| Case depth | 1350 mm |
| Passage width | 620 mm |
| Weight | 200 kg |
Specifications:
| | |
| --- | --- |
| DC power supply | 24 V ± 15% |
| Power consumption (max) | 25 W |
| Capacity | 15 persons/min and more |
| Working temperatures | –30…+50°С |
| Dust and water protection rating | IP 54 |