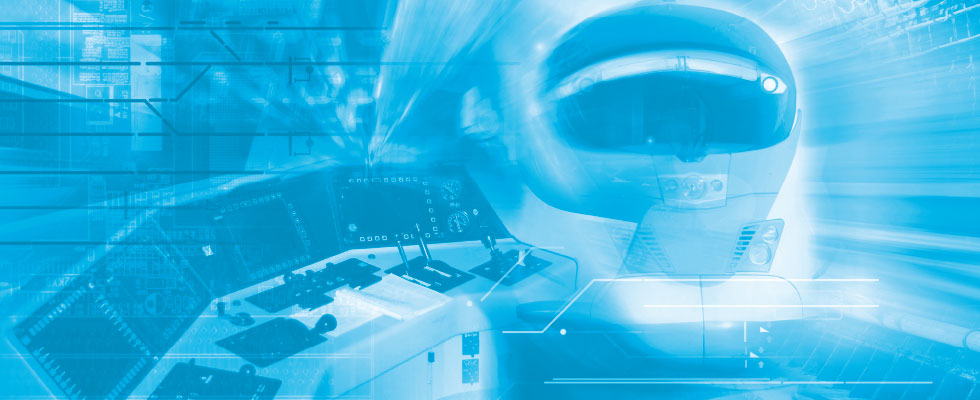 СВТС-L system is a set of devices intended to position the train and transmit the information to the train, needed for optimal train control mode providing safety movement and using modern methods of data transmission.
control and indication of track section occupancy/vacancy by using modern axle counting system technology by Frauscher (Austria);
data transmission to the train using LoRa receiver-transmitters with ultralong action radius that ensures easy networking;
signal reception from LoRa points in the СВТС-L area by equipping the cab with appropriate train equipment. The train is under control of current ACS system in a buffer zone, out of LoRa coverage area.
trackside assets – axle counting system (to detect train location) и network of encoding points (receive transmitters using digital communication channel);
tower equipment – counting heads of the axle counting system (located in the cabinets) and set of hardware and software that provides duplicate facilities and includes microprocessor based interlocking controllers;
on-board equipment with cab antenna (that provides receiving of communication signal from the encoding points to the cab).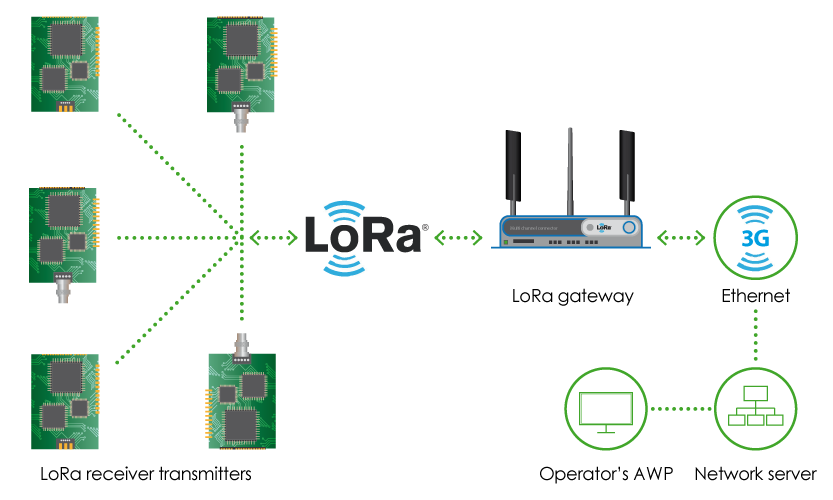 Encoding points (EP) interconnected into the groups by communication system based on modern LoRa communication technology.
LoRa (Long Range) is Low Power Wide Area Network developed by Semtech Corporation and IBM Research organization (USA).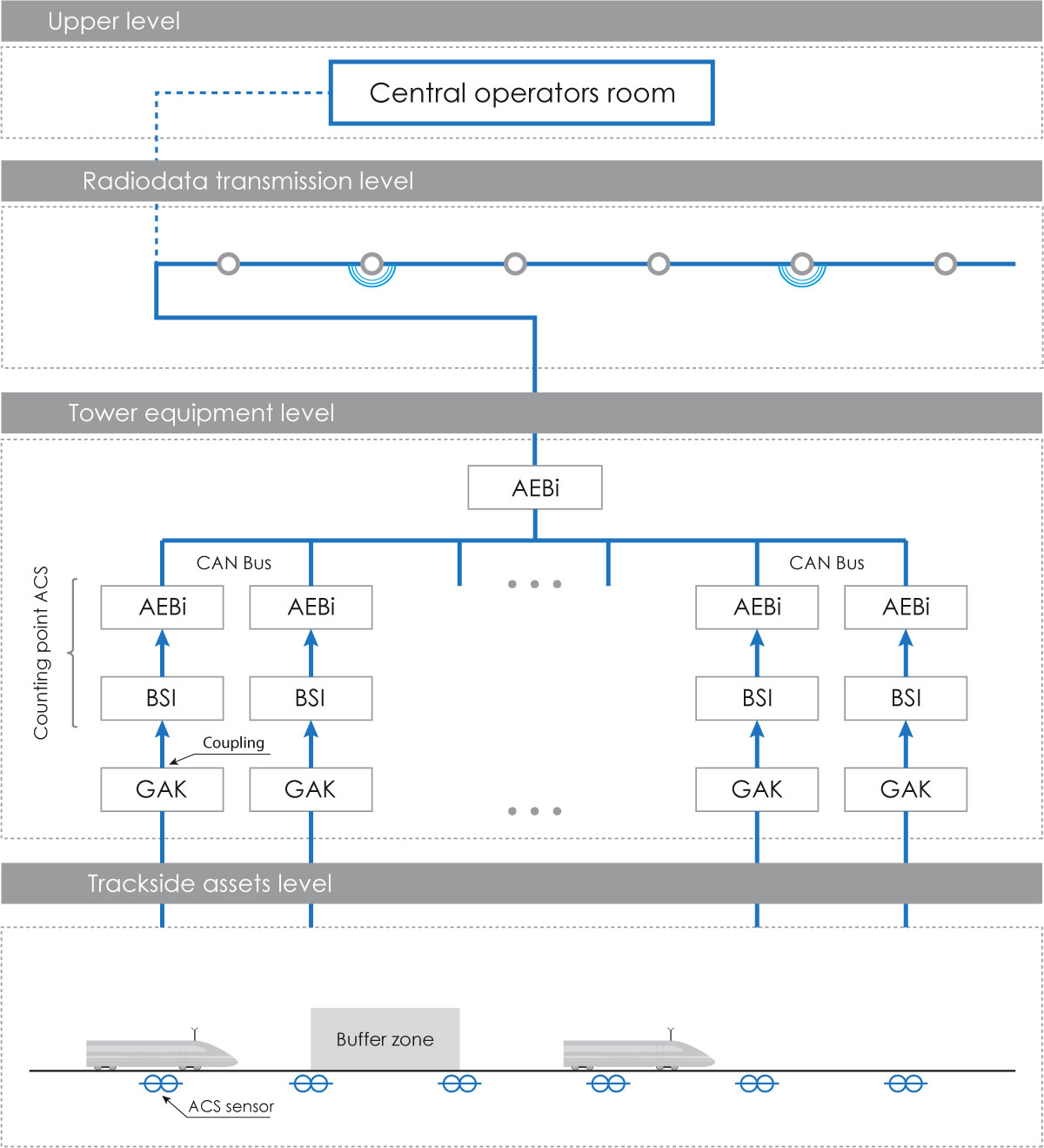 Advantages of CBTC-L Implementation

Possibility of the System Implementation without Service Interruption
CBTC-L development, mounting, testing and commissioning is carried out without service interruption due to the possibility of the system being integrated with the existing ACS equipment;

CBTC-L implementation allows to cut down the number of trackside assets; application of the industrial electronic equipment minimizes maintenance costs; modern diagnostic functions of the equipment allows troubleshooting beforehand to prevent possible failure; substitution of the faulty components can be performed without service interruption;

Modular Principle of the System
CBTC-L can be expanded to the full CBTC system with minimum investments;

Optimization of the Train Control Mode
CBTC-L tunnel equipment provides coordinate referencing to the section and ensures train control in power efficient mode in terms of ASC system;

Implementation of the CBTC-L will allow to organize train movement with short intervals between trains and maximum permissible speed limit.