December 2019 – LotGroup is a tender winner for the implementation of an Automated On-Street Parking Collection and Control System (APCSPS) in Kharkiv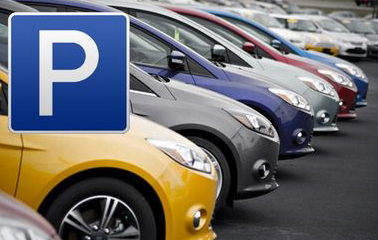 Large cities can not withstand the growth rate of the number of cars. Almost every resident of the city faced parking problems with a personal car. European and world experience shows that the human factor is not the cause of this situation, on the contrary, the main problems are the imperfect rules for vehicles parking and the lack of full legislative regulation in this area.
On September 27, 2018, the Law of Ukraine No. 2262-VIII "On Amending Certain Legislative Acts on the Reform of the Vehicle Parking Sphere" came into force, which made possible to:
transfer control functions to parking inspectors;
implement an automated parking payment control system;
use photo and video recording of parking violations as an evidence;
prosecute the owner of the vehicle for violation of the parking rules in his absence;
get authority for evacuating a car.
Kharkiv parking infrastructure reforming process required a convenient and modern tool for parking space monitoring and managing. That was the solution E-Parking – an automated parking control and payment system developed by LotGroup,  Kharkiv- based engineering company. Its main task is to provide municipal authorities, as well as city drivers, with a convenient and modern tool for managing, controlling and paying for parking services.
The E-Parking software product includes three critical blocks, each of which responds to the needs of a specific audience:
For drivers – the system is a driver's mobile application that allows you to quickly and easily pay for parking services, track the location, parking schedule, receive notification of violations and communications from the municipal authorities;
For parking inspection – the system includes an inspector application that allows you to easily and conveniently record violations, form an evidence base, issue notifications of an offense directly on the street, as well as generate orders at the inspectors' workplaces;
For city authorities – full access to the system settings and reports is implemented using the system administration panel, which allows you to manage and monitor the system, generate the necessary reports and keep your finger on the pulse of what is happening.